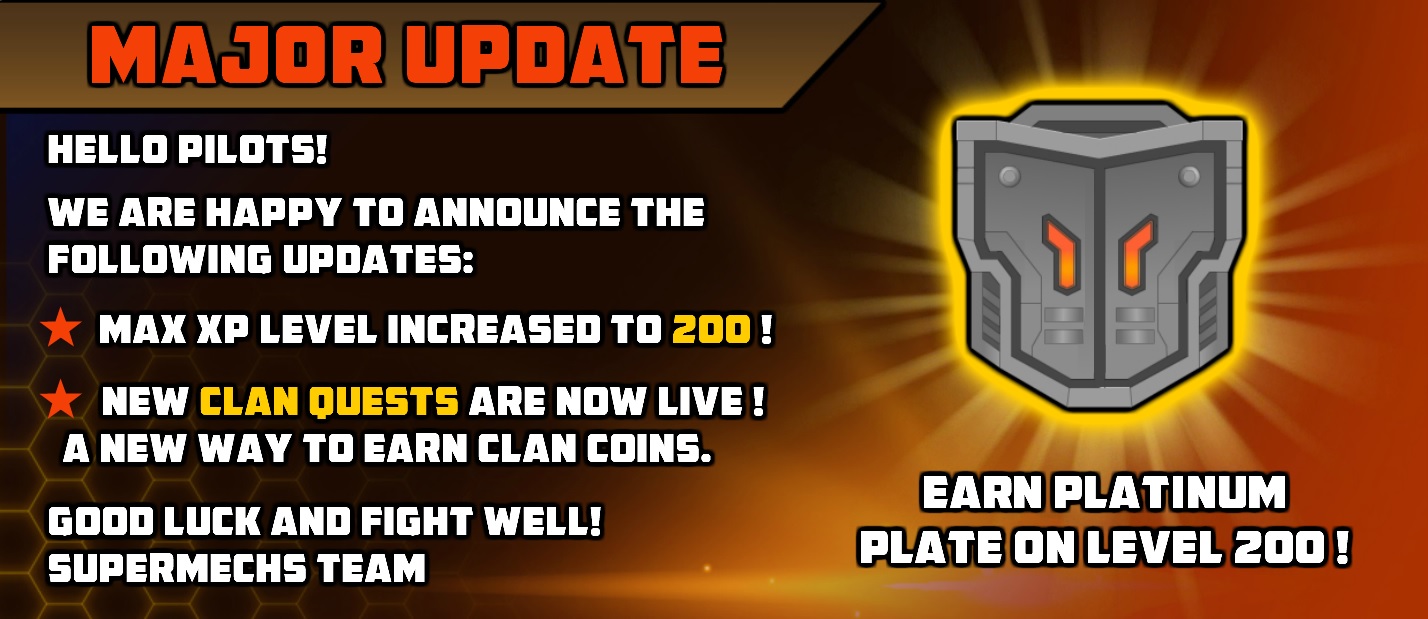 Hello pilots!
We are happy to announce that starting today at 9:00 GMT (less than 2 hours from now) the level cap will be increased to 200 and 16 new Clan related achievements will be added to the game.
In level 200 we have a guaranteed shining Platinum Plate awaiting just for you!
30 more inventory slots to be unlocked!
higher Fuel cap and tons of Gold!
every new Clan achievement will reward you with clan coins!
To all veteran players who already reached and passed the old level 150 XP cap: It was very important to us that you will also enjoy all of the rewards awaiting in the new 50 Level Ups so we decided to lower your current XP back to the level 150 cap. As a compensation you will receive a one time Tokens bonus on your next login. The bonus amount is determined by how much XP you earned beyond the old cap.
Have a great week!
SuperMechs team